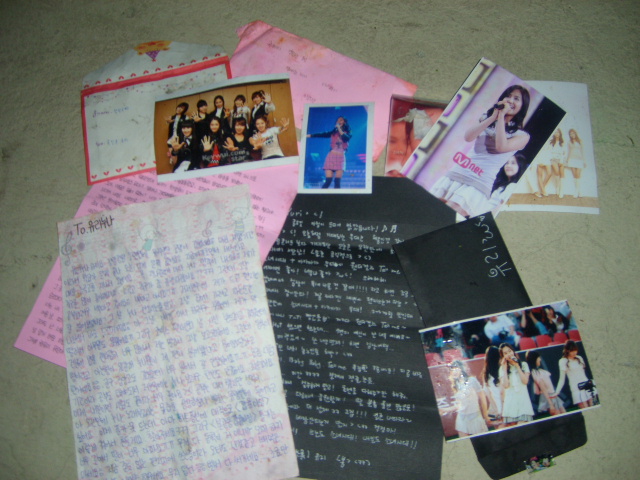 SNSD speak up on the rumor of the members trashing the fan letters given to them, which were found by their fans.

Sunny and SooYoung explained during MBC 'Golden Fishery - Radio Star' on March 4th, "This is definitely not thrown by us. We are so glad that we are given the chance to explain about that."
**Adding my 2 cents here, because honestly, what??? given the chance to speak about it? What the hell are you talking about? You mean you weren't ALLOWED (by WHOM exactly? your manager?) to defend yourselves in this issue? You could have talked about this anytime, so why NOW? It takes you almost a year?

"Back then, we have finished with our promotional activities at the music program and were in a rush to go off to our next schedule. We even left our clothes and shoes behind. And then after the incident, we see the photos of our fanletters thrown in the trashbins on the internet after that."

"The people who were cleaning up had rounded up all our stuff and threw them all in the trashbin. That's why the misunderstanding arose."

SooYoung said, "We received like a box of fanletters on our birthday. But no matter how busy we are, we will read all of them. It is because we are really thankful for the fan-written letters."

After saying this, SooYoung and Sunny started to cry, which led to the MC on the show feeling flustered. SooYoung added, "We are just thankful for the fans who wrote the fanletters."
This is BULL.
It seems that these days, SNSD members have been trying to clear up all the sludge of failures they've wreaked over KPop during their time.
Isn't it a little late to be speaking of these issues now?
Aren't they always off of their punctuality, especially regarding incidents caused by themselves?
This is old news, but I'm pretty sure they're tossing their fan letters anyway.
Don't get me wrong, it's not like all artists can read the hordes of fan letters they get everyday.
But seriously, Sunny, WTF are you trying to do?
What is their marketing strategy this time? PITY? PFFFTTTT....
And wow, let's not forget she's pointing a finger at the CLEANING PEOPLE... Oh, it's always the staff... the producers... the TV station....
It's the station's fault their mikes always seem to be faulty when their singing notes seem to be out of whack... It's always the stage coordinator's fault that Tiffany makes another one of her 'clumsy' mistakes again (planned most definitely).
You learn a thing or two from your leader, no matter how nonexistent she is with her mousy singing voice huh? From bashing at hospital staff to people that clean your room.
Last edited by izzybellboo on Thu 12 Mar 2009, 9:55 pm; edited 3 times in total