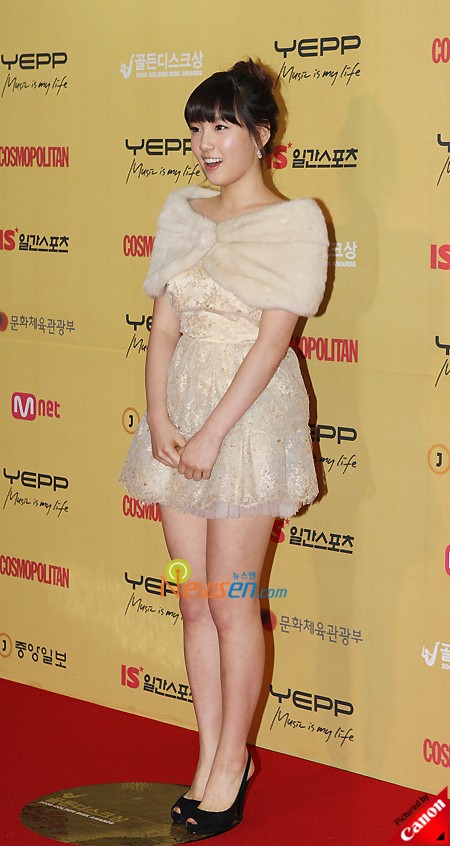 Besides all the rumors about an SNSD comeback, which hasnt been confirmed officially, there has been
other
rumors brewing... apparently SNSDs dragboy leader may be going solo soon.
With recent activity being Taeyeon-centric and all the added support and promotions by SM for Taeyeon and her solo singles, netizens seemed to be questioning whether there really is going to be an SNSD comeback or a Taeyeon solo announcement.
Comparing this with the other members and their "solo" activities or subgroups
('Roommate' with Tiffany, SeoHyun and Jessica)
, Taeyeons promotions for Beethoven Virus' '
Can you Hear me
' is on a whole other level. Especially since she started off as one of the most hated in the group. For instance, do many people know that LSMs neice Sunny also has a solo soundtrack out?
<object width="425" height="344"><param name="movie" value="https://www.youtube.com/v/DNDoXowUerU&hl=en&fs=1"></param><param name="allowFullScreen" value="true"></param><param name="allowscriptaccess" value="always"></param><embed src="https://www.youtube.com/v/DNDoXowUerU&hl=en&fs=1" type="application/x-shockwave-flash" allowscriptaccess="always" allowfullscreen="true" width="425" height="344"></embed></object>
It also seems that SM is trying so damn hard to promote Taeyeon and give her some 'positive' attention.
With a group with 9 members you would also think that they would schedule variety show appearances with a
variety
of them, yet our favourite boy leader tends to get the most screen time and radio time. Is SM perhaps testing the waters?
Thinking about it, Mr Tae seems to be happiest alone, compare the first pic of Taeyeon at the Golden Disk Awards and Taeyeon with the rest of SNSD on the Red Carpet...
What does "SNSDs Leader" think:
With her being the worst leader in kpop history, perhaps her selfish nature is better suited as a soloist.
Although we know that SM made her a part of a group due to her lack of talent as a soloist, it would be interesting if they set her on that route. She is well known for her plentiful outbursts on her radio show or off, her self-pitying nature and obnoxious personality, so pretty much it would be fun to watch her slowly ruin herself like Tiffany. The more attention one gets in this group the bigger their head gets, the worse things they say and the more anti-fans they get with their bad behaviour. Poor SM, too dumb to redeem themselves.
_________________
Whatever, SNSD or Taeyeon solo, poor poor Kpop.